Agreed!
New Sims 4 pictures today!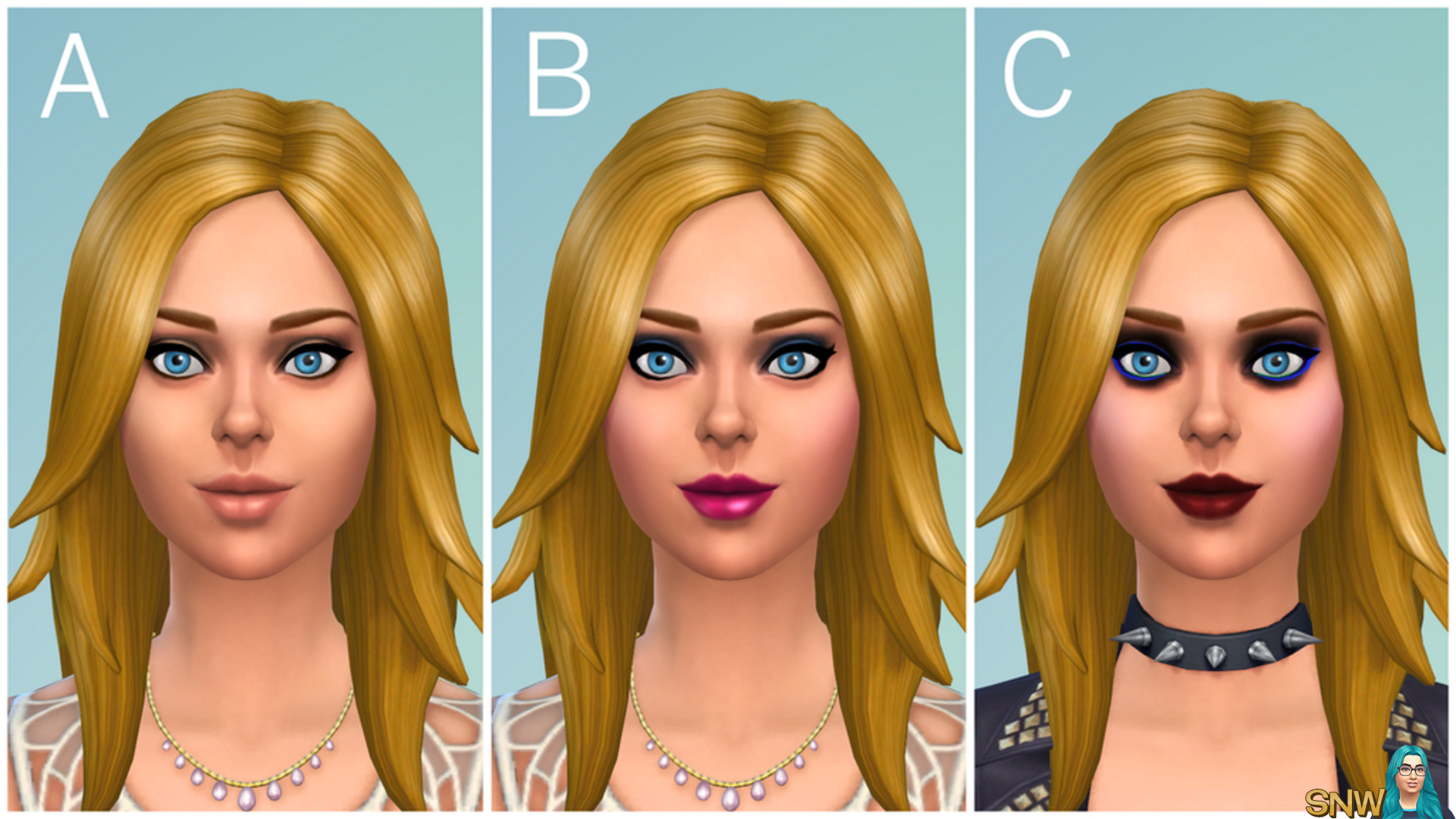 New CAS pic: make-up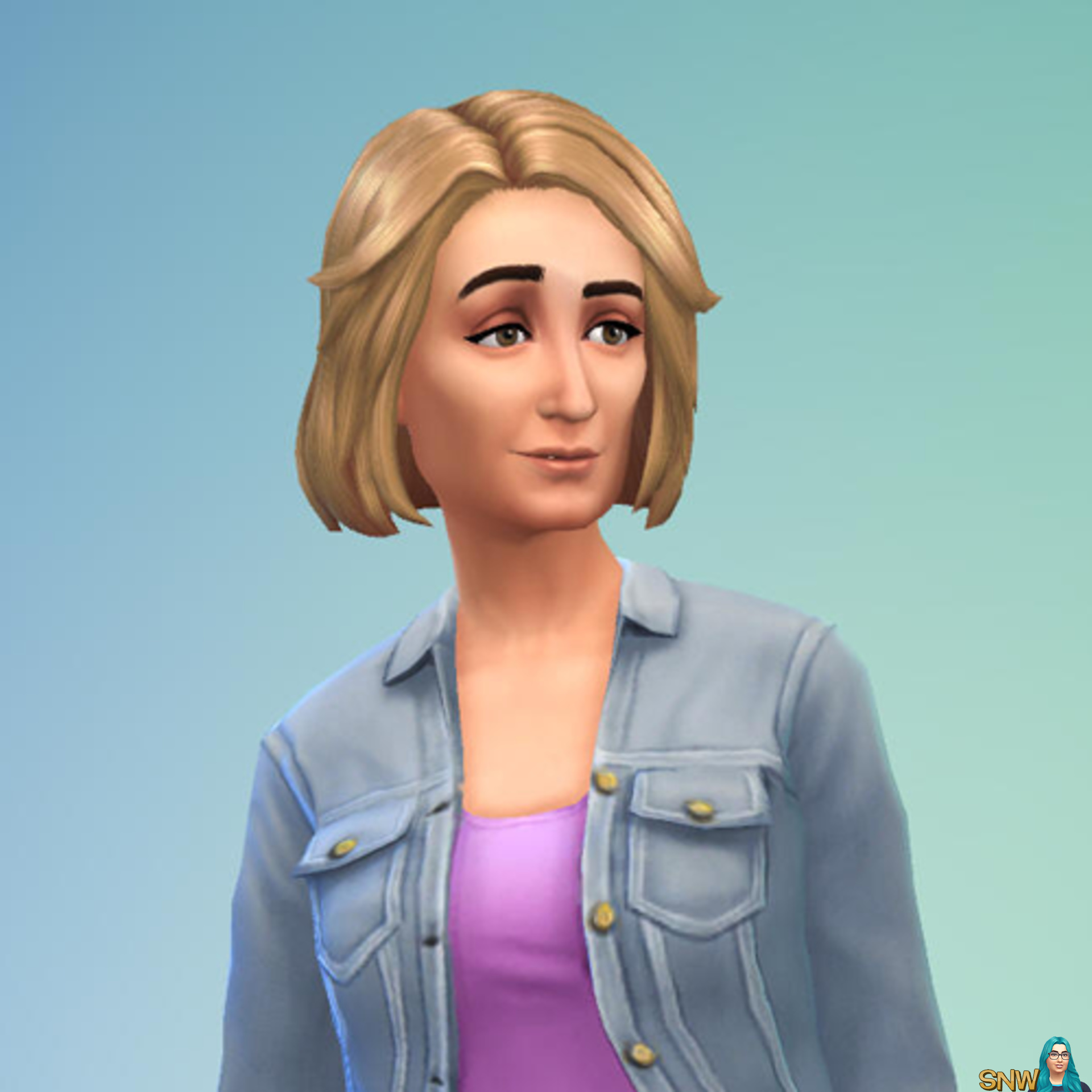 SimGuruMarion has a new Twitter avatar!
---
---
---
Loved the new CAS trailer! So many things to see I had to watch it a few times (even slowed the speed) but still missed some things.
I hope there will be a Build video too. They did imply they would show that off

"We can't wait to show you Bella and Mortimers home, when we show off our new build tools"
---
---
Not sure where this originally came from, but I found it at Modthesims
I love that statue! it's so funny! Llama AND freezerbunny!
http://thesimnation.blogspot.com.au/201 ... reate.html
and a "bro trait!?" I'm curious how that works out. And the images reveal some new traits too!
The blond hair looks sooooo much better in this render. I'm a lot happier with this blond hair. If you compare it to the blond hair from the guy that says "Glutton", that looks a lot more yellow and in my opinion, to harsh. So I guess this is a different tone of blond, but I'm happy with that.

I like that with the new genetics system you can make family members from just 1 sim, to create a brother or sister. That should be fun! Other than that it sounds pretty much the same as with TS2 and TS3
---
I just noticed SimGuruMarion had the same shade of blond as that last screen! How did I miss that!

I could have been reassured way sooner!! haha oops.
*tralala*
---
Loving the new Thesims.com site! Lots of new info.WOO!!
I love that right chick. So far one of my favorites I think

She looks like fun.
---
---
Definitely! And I just got back from vacation today, so I have to catch up from since June 21st! haha got some catching up to do!
But I did catch some of the news. No toddies and no pools

I am quite surprised about no pools. It's been one of those features that has always been there and also one of the biggest 'death' methods used in the Sims. Even they themselves use it a lot as an example for Sims stories and ways to play. So cutting that has definitely surprising. But I actually can live with it for now. I have a strong feeling it will be added somewhere along the way

No toddlers was something I did not see coming at all. I was actually under the impression they said the same ages of TS3 were returning in TS4. Guess I was under the wrong impression. It's not that I played with toddlers much, but I do think it's weird to skip them. But no deal breaker for me. The way Graham talked about it on twitter made me think they could add them in later on

Which was what I thought maybe too difficult. So there is still hope. I do hope it's a patch though, so we won't have to rely on an expansion pack.
Teens being the same height is not really a deal breaker, but odd once again. I'm not too pleased with that. I have a really hard time seeing the difference between YA/Adults and teens in the sims 3 already. Even with the height difference. Teens having a 'more youthful pudge' face, less curves and a lighter frame then YA and up would set them apart. Graham saying "thought it was fairly clear from the pictures and recent videos. Yes the teens are the same height as the adults." makes me even more dubious, since I didn't recognize ANY of the Sims as teens in any video or picture...

So sad for me, I won't recognize Sim teens from Adults after all. I really! hope that there will be an "ask age" option in TS4, would make it easier for me.
So, this post got a bit longer than I thought it would be...
Anyways! BABY!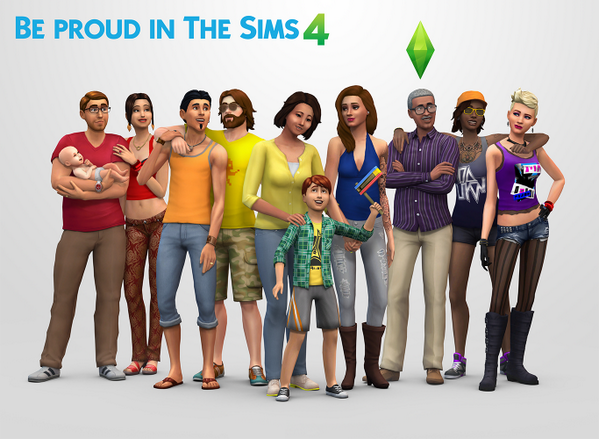 ---
CAS DEMO! CAS DEMO! CAS DEMO! I know you hate all caps, but had to, because CAS DEMO!!

Who else is excited for this? I'm curious when it will release.
Also yay on a 15 minute in-game demo

---
I'm so unbelievably excited for the Sims 4 to release! It seems like lately all I've been seeing is people complaining about it! But, honestly, there's nothing I can complain about. Sure, it's going to be weird with some staple things being left out... but I'm pretty indifferent about it. I rarely used pools, unless it was just to make pretty landscaping. And with toddlers, I aged them up as soon as they learned how to walk, talk and was potty trained. I really won't be surprised if they add one or both of them in future expansions.

I'm just so excited to dive in and start playing and building. I was fortunate to be one of the ones that got the demo early so I was able to create all the sims I should ever need (I went a little overboard with the creating!) so I should just be able to jump straight into the building and gameplay.

I can't wait to see what everyone else comes up with in their game. Everything about this excites me!

Hope you all are having a great day!!
---
---
Who is online




In total there is 1 user online :: 0 registered, 0 hidden and 1 guest (based on users active over the past 5 minutes)
Most users ever online was 97 on Jun 05, 2013 4:06pm

Users browsing this forum: No registered users and 1 guest