This thread is not about playing around and create a creature using cheats or only in the separated creature creator that comes with the game,this is evolution limited to the parts you actually find while playing your game.

This is about you playing a new game starting from scratch.
I usually played a game and ended up with a totally different creature in the tribal phase then it was in the first land-creature stage.
But since a couple of month's a go I tried to play a game in which I wanted a new species to be somehow recognizable throughout the evolutionary stages in its development.
This thread is not only about your species from Cell till Tribal, nope this is all about your species future too.
You do not have to write a whole story here like I do about your species, but at least try to do this in the description of your uploaded specie creations, its fun to read the decisions you made as a God of your species.
You may post screenshots, links, video's or whatever concerning your evolved game play species.
This is just another showcase to get your species out there to the world, its not a contest or challenge.
Please try to be kind to each and others creations submitted in this thread, don't spam, don't use this thread to show off other concepts then this thread is meant for
--
to start this of, here is my first ever evolved species that finally got the name "Yellotygra"
The first creature to set feet (well feet...?) on land was called the "Yellopy":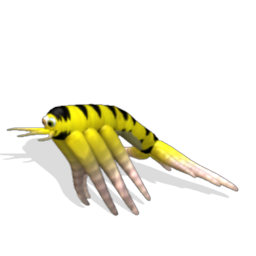 After a long life as a crawling creature it started to develop legs and increased in size.
Now the Yellopy is know as the "Yellopyr":
It was happy it could walk a bit better, but as evolution goes it changed over thousand of years and became the "Yellopyra":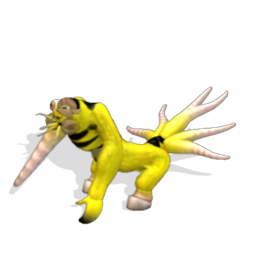 It's feet got harder to sustain longer walks, its right eye has developed, and it has grown an arm, yes 1 arm..guess some God thought it was funny..
After a long period on planet Rohan-2, the next evolutionary step evolved the Yellopyra into the next gen: The "Yellaydox":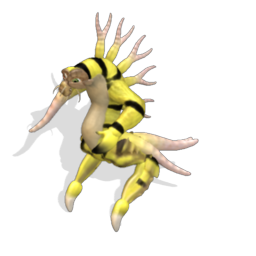 It has grown in size and somewhat became a bit lighter in coloration, its back developed the same strange segments as it has while it first set erh..foot... on planet Rohan-2's surface.
But time went by and the Yellaydox evolved further into the specie now known as the "Yellaydoxy":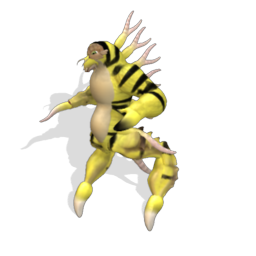 It has grown its second arm.. but it seems the tentacle is still there... also for some reason it lost 1 of it eyes but gain a second mouth, its tail shrunk a bit. as the body has grown larger.
Million of years pass and the Yellaydox rules a large part of the lands on planet Rohan-2.
Over this years it has grown and evolved in the specie that is now know as the "Yellad":
We have almost reached the "yellopy's" last phase in evolution as the next evolutionary years have shape the yellopy in what it has finally become, the "Yellotygra":
--------------
That concludes it creature based evolution.
This game is still played, and I have just reached the Tribal phase: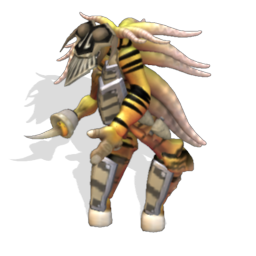 ----
Well that was about 1 of my species, I'm curious about YOUR game play evolutions, so feel free to post them as I did, and perhaps stay tuned for further stories about Planet Rohan-2's main specie, the Yellotygra.

DMS2C
---
Sometimes you are so quick, just with thinking about new game-challenges. This one looks superb and I will try to be a story teller like you, presenting an older creature which had an almost full evolution already.
This is the story of the Fixar, a purple amoebe that came ashore many centuries ago on the planet Ri-090.
Happy to have feet, at last, it made his first encounter with the real world...
The first generation of the Fixar was the
Fixar Evolutos
.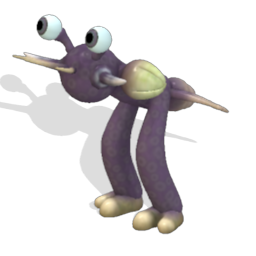 This herbivore had a rough time, being not so strong and with only his poison shooter for defense. Years go by, and then the Fixar Evolutos evolves to
Fixar Creatorus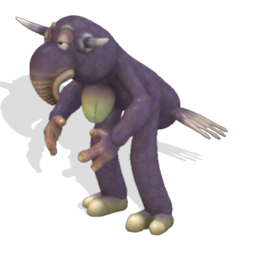 Evolution is a strange thing, suddenly the Fixar Creatorus altered. The creature became more and more aware of the world around him, and suddenly it's dull purple skin became more attractive. And wings were forming at the back. The
Fixar Novemtum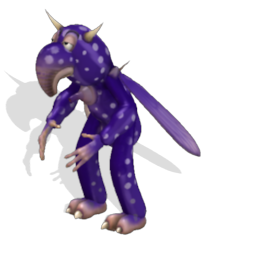 Wings grow bigger, mouth was more and more formed. Evolution came almost to the end when
the Fixar Ultimus
had more and more grip on the world around him.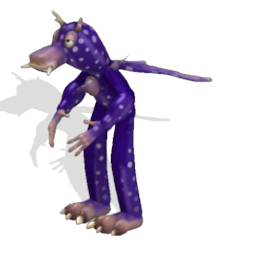 Just before the Fixar began to realize, that he was one of the choosen to rule Ri-090, he had his last evolution into
Fixar Superior
.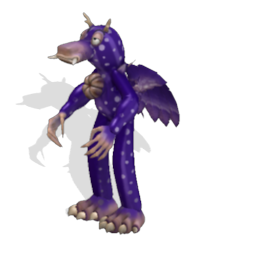 For now ... the evolution of the Fixar...
---
---
Who is online




In total there is 1 user online :: 0 registered, 0 hidden and 1 guest (based on users active over the past 5 minutes)
Most users ever online was 97 on Jun 05, 2013 4:06pm

Users browsing this forum: No registered users and 1 guest