It's a hit on SporeNW, the Creature DNA Card Challenge, created by dekdes and loved by many members.
In the meanwhile dekdes has opened the
Creature DNA Challenge Archive
, where you can find all the challenges before number 10, at which one dekdes started at SporeNW.
To make it a little bit less complicated we like to create this side-topic. Because the main challenge is at 18 now, all the creations from challenge nr 1 to 12, you can post in our "Archive" topic.
So ... DNA Creatures on new challenges are posted in
this topic
When you decide to play around with old challenges, you post them in this topic.
Don't forget to tag your creatures correctly - DNA1310DD-xx, (with the challenge number on the xx) and don't forget the link to your creature on your Spore profile.
And to open this side-topic
Here is my entry on Challenge 08
Description
:
After a long research the Mi"nimata scientists found
the Owak
, probably an DNA test object.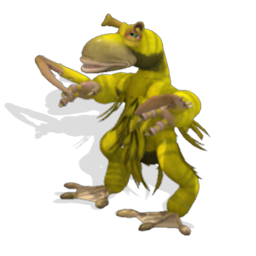 ---
---
Erhm.... I do like this friendly meant topic, but I rather have all in the same topic if you guys don't mind.
So don't get me wrong Paul, but also on the Sporum I just host it in a single topic, the only thing people have to add while posting is explaining from what assignment number they are made. Nothing complicated about that?
So I hope you do not get upset about this (I'm not) but I rather have this topic closed.
The reason is that I already have enough topics to track, and I just rather keep this DNA challenge all in 1 topic.
So again I do thank you for this friendly addition, but please next time PM me first?


DMS2C
---
---
@dekdes
I do understand your reply, it wasn't meant to give you more work than there is, but more to seperate all the extra entries from the maintopic and the running assignment.
But I am not angry or upset, and why should I...... So .... By answering your reply I immediatly close this topic

@Rosana
I already closed it
---
---
Who is online




In total there is 1 user online :: 0 registered, 0 hidden and 1 guest (based on users active over the past 5 minutes)
Most users ever online was 97 on Jun 05, 2013 4:06pm

Users browsing this forum: No registered users and 1 guest