On Sporepedia I was searching for animals, just for use in Adventures. And, creatures ... I never have enough. Then I realized, that it would be a nice extra, if those animals would behave, walk, fight or dance .... like humans. So I started creating humanoid look a likes ....
And ... So there is my latest Sporecast ...
Humanoid Lookalikes
And here ... some of the latest entries....
Wolfanoid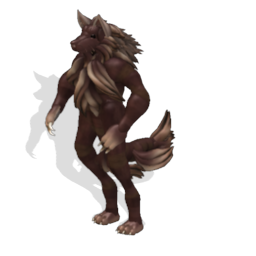 Horsanoid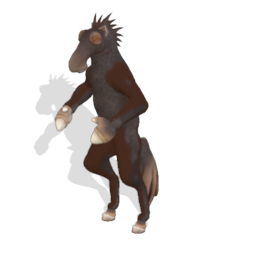 Lionoid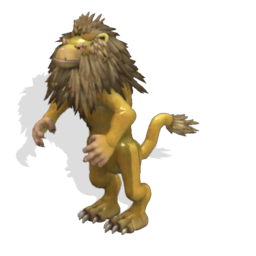 ---
---
That's true, normally I create bipeds as well, but for filling this sporecast I try to find copies of existing animals, download them into my creator and let them become humanoids.
So, by example, the Lionoid was at first a created lion, after some stretching it's standing on his two feet.
---
---
At this moment the sporecast with Look a Likes is up to 6 creatures, so here are the last three "transformed animals"
Tigeroid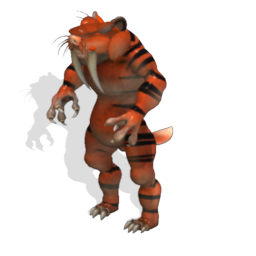 Dalmationoid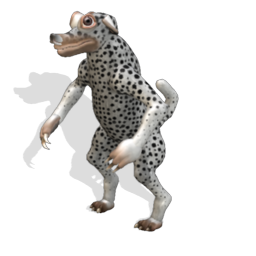 Lizarnoid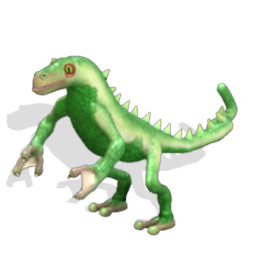 ---
---
---
Who is online




In total there is 1 user online :: 0 registered, 0 hidden and 1 guest (based on users active over the past 5 minutes)
Most users ever online was 97 on Jun 05, 2013 4:06pm

Users browsing this forum: No registered users and 1 guest