Here is a small thing for fun, you have to own C&C for this, sorry about that if you do not own it.
Paint a Quirple!
A quirple is classified as a simple critter, after study it seems it has the capability to adept the skin color of those creatures it has seen.
---
Simple and easy to follow rules:

1. ONLY change the color, nothing else!
2. Replace the word 'TEMPLATE' with the name of the creature it was painted like.
3. In the tags add the name of the creation it was painted like and add the tag "quirple-c"
Extra help:
So in the "paint mode" just use the "paint like..." option and paint it like another creation.
So if the creation is called something like "qwerty city hall" the creature's name will be "qwerty Quirple"
To be nice you could add the tag of the original creator on which the coloring is based on.
The Template
:
Here is the template: (click on the image to go to the sporepedia page)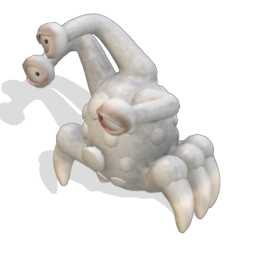 The Sporecast
:
All quirple's that are found will be place in the
Quirple Sporecast
, if your quirple is not added yet, be sure to let me know about it, it could be I have not found it yet!
Examples:
(all can be seen in the sporecast)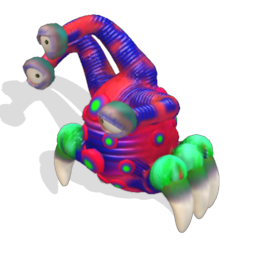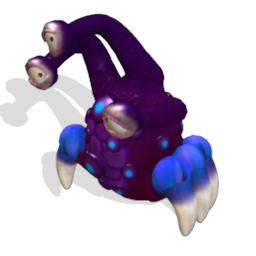 ----
Question? Comments? Anvils? :mrgreen:
---
---
---
And I will add more here very soon. I like to see what comes out of it using my color schemes lol. I did the same thing a year (or more?) ago with Galfrek, one of ChEeTaH's creatures and gave it colors from my creatures. Was funny

but I don't think I uploaded it back then so I can't show it

---
It was not very popular on the sporum, but to be honest most of the general feeling you get from the sporum is that its a harsh place to be, It surprised me that the DNA challenge is having at-least some people who are liking it, cause most people only play along if you promise awards, comments & ratings, though its great that those who play in the DNA card challenge discover the main purpose why its made, to discover newly ways to create with parts that you "must" use.

And to be honest, just check some of the creatures in the sporecast of it, most of them got a blue smiley or even green smiley face by ratings, and that of creatures that are "forced" creations by "must use " parts.

This quirple thing had not such a long life on the sporum, but hey I just made it for the fun of it, you may re-design the quirple instead of only painted it if you like.

hey again its great to see you active!
---
I think I may make a template as well that people here can change, like I told you before? I haven't made it yet but it seems like fun to do so maybe others enjoy it as well. And if not, ah well then I at least had some fun making it

I like being active here

Thank you for bringing some extra life on our forums!

---
---
I've seen it already, subscribed to it because it seems fun to work with other people's templates too!

Thanks for the link though, maybe more people will like it!
---
Two repaited Quirples
Number one: The Low Budget Quirple, based on my Low Budget Sporecast
Number two: Angry SkippyBall Quirple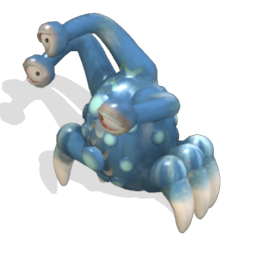 ---
---
---
Who is online




In total there is 1 user online :: 0 registered, 0 hidden and 1 guest (based on users active over the past 5 minutes)
Most users ever online was 97 on Jun 05, 2013 4:06pm

Users browsing this forum: No registered users and 1 guest