Current sign-up and challenge on hold while I hammer out some details. I am just about done with Outpost Alpha Training Mission 1 in the hope that players may better understand my formating and thus have a more enjoyable experience. Please be patient as it is my goal through this challenge, to create adventures that draw the interest of the player into the story as well as the entertaining game play. Not to mention that I am involved with other projects as well.

Stay Tuned
A Hero's Welcome Challenge
Become a recruit in the odDballL Empire and Adventure your way to "A Hero's Welcome." The odDballL Empire has long been at battle with his alter ego EvilodD of the EvilodDi. As your Hero is called up for each duty, he will need wits, strength, able to leap an Epic in a single bound and a strong will to press on even when the battle looks hopeless. Are you that Hero? Are you brave enough to go up against the Great and Terrible EvilodD and the EviodDi? Sign up today and be prepared.
Follow this link to read more about
Original DNA ID Card Challenge
and here's where it all began at
The Creature DNA Card Challenge
Last edited by
Guest
on Oct 04, 2009 11:17pm, edited 21 times in total.



---
---
---
My Official Entry to the Challenge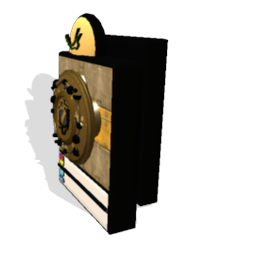 This is how your entry should look as well. I am not an Official Recruit till these show in the Sporecast for the Challenge.



---
---
At long last the very first mission is complete and published. Making a Non C&C Version of an adventure is difficult when 75% of what I have been using in adventures has C&C parts to them.



Our first recruit
grublud the gremlin oddity
and his owner
die876
are about to embark on mission to grab and hold onto the Gold Trophy for this mission. All players are called up to see if
die876
is best at playing
grublud the gremlin oddity
his enlisted Captain for this challenge. One week from now we shall see who will hold the best time.
Please join in the fun and sign up if you'd like to have a custom made adventure as an awesome captain and Ally in the odDballL Empire and "A Hero's Welcome."



---
Please read update at the top of this post.



---
---
Who is online




In total there is 1 user online :: 0 registered, 0 hidden and 1 guest (based on users active over the past 5 minutes)
Most users ever online was 97 on Jun 05, 2013 4:06pm

Users browsing this forum: No registered users and 1 guest