Veel mensen kampen met het probleem dat ze geen fatsoenlijk tekenprogramma op hun PC hebben staan en daardoor beperkt worden tot het gebruiken van trial versies of zelfs niets kunnen doen, terwijl ze dit wel willen. Eigenlijk is dit helemaal niet nodig, er zijn namelijk meerdere gratis tekenprogramma's op het web, die wel wat tijd vergen om ermee om te leren gaan, maar zeker net zo goed zijn als andere tekenprogramma's. Één van die programma's heet The Gimp. Hieronder zal ik linkjes geven naar nuttige (download)websites voor The Gimp.
De website waar je The Gimp kunt downloaden.
De meeste mensen hier gebruiken Windows, en deze mensen moeten de Windows versie hebben (
klik hier
)
Een startpagina met tips en links over The Gimp.
Naast The Gimp, moet je ook 'GTK+ 2 Runtime Environment' downloaden, anders werkt het programma niet.
Over het algemeen moet dit programma gewoon werken als je het correct installeert, en je kunt er veel mee.
---
Een ander
gratis
tekenprogramma wat je ook kunt gebruiken is Paint.NET. Dit programma is gemaakt omdat de standaard paint niet aan hededaagse eisen voldoen.
Hier kun je het downloaden.
Alle versies staan hier.
Hiervoor moet je wel
.NET Framework 2.0
aanwezig hebben op je computer (Wat je ook voor simPE moet hebben). Is hij er niet, geen nood, kies dan een link waar het bij Paint.NET inzit. (In de downloadlijst onder de kolom "Includes .NET?" moet Yes staan.)
Hij is trouwens niet in het Nederlands.
---
ik weet dat dit topic oud is maar ik wou toch nog ff zegen dat ik het erg handig vind dat het hier staat vermeld zou is gaan kijken wat ik er an vind gebruik zelf ander programs

groetjes daan
---
Heel handig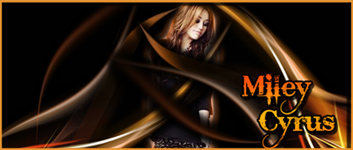 ---
---
Who is online




In total there is 1 user online :: 0 registered, 0 hidden and 1 guest (based on users active over the past 5 minutes)
Most users ever online was 97 on Jun 05, 2013 4:06pm

Users browsing this forum: No registered users and 1 guest