SimPE has a new interface, new features, and much much more...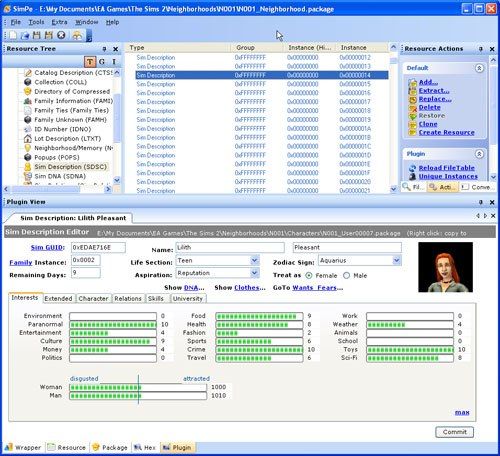 Packaged with it is my new User Manual
SimPE - From The Ground Up
User Manual
GET IT NOW
TazzMann
---
O don't like this look, I prefer the old one. This were more organized I think.
---
Good News ElanElvin,

The older SimPE GUI is still packaged in the download, all you need to do is select it or create a shortcut to it. The file your shortcut should point to is "SimPe Classic.exe".

The not so good news is that Quaxi is focusing on new tecnologies and features, and unfortunatly the old GUI is uncapable of incorporating them, so I believe that slowly the old GUI will be phased out.

I am not sure if I understand your comment about organization. The new SimPE incorporates dockable panels. This means virtualy any component in SimPE can be moved, hidden, tabbed, or even floating; so SimPE is as organized as you make it.


TazzMann
---
I'm finding out the new simPE but my mesh din't work out with this version....
---
---
Who is online




In total there is 1 user online :: 0 registered, 0 hidden and 1 guest (based on users active over the past 5 minutes)
Most users ever online was 97 on Jun 05, 2013 4:06pm

Users browsing this forum: No registered users and 1 guest