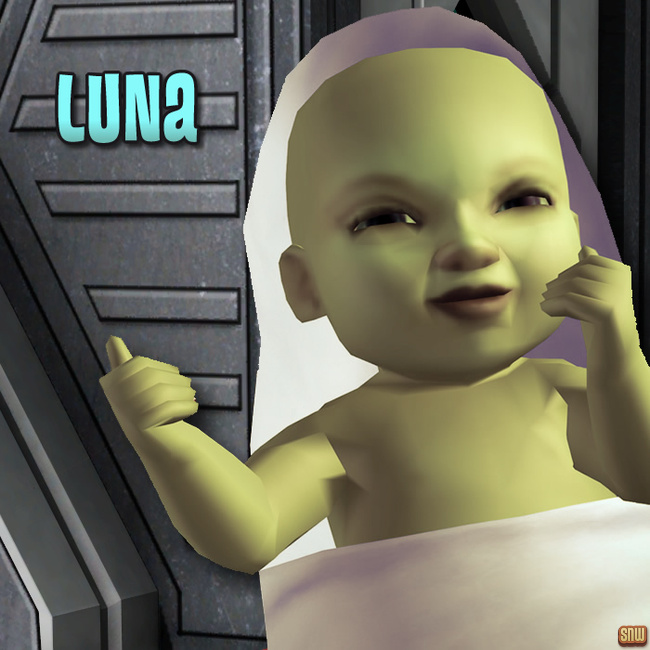 For those of you who read my Lunar Lakes review... I love that new world! But something was missing... Proper aliens! Now I can't really make aliens in The Sims 3 like we had in The Sims 2 (especially the eyes...) but I tried to create a new family anyway.
Meet the Luna Family!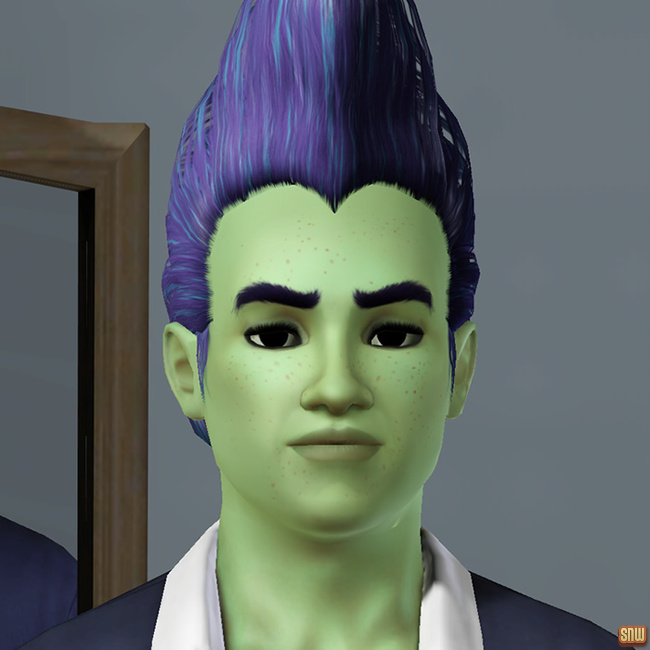 Meet Lou Luna, a green Sim alien with freckles, black eyes and a strange blue 50s hairdo.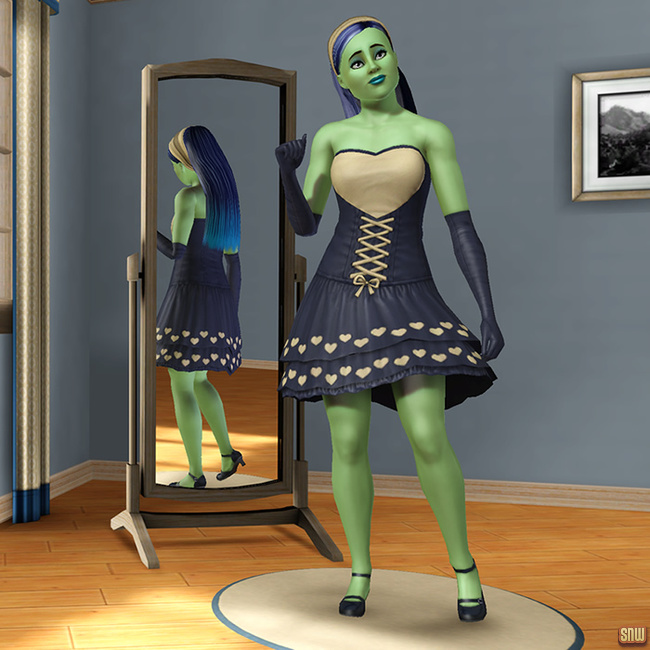 Lou is married to Lola. Another green alien with blue hair and bright white eyes.
Well straight to the point. We're trying to have 15 kids here!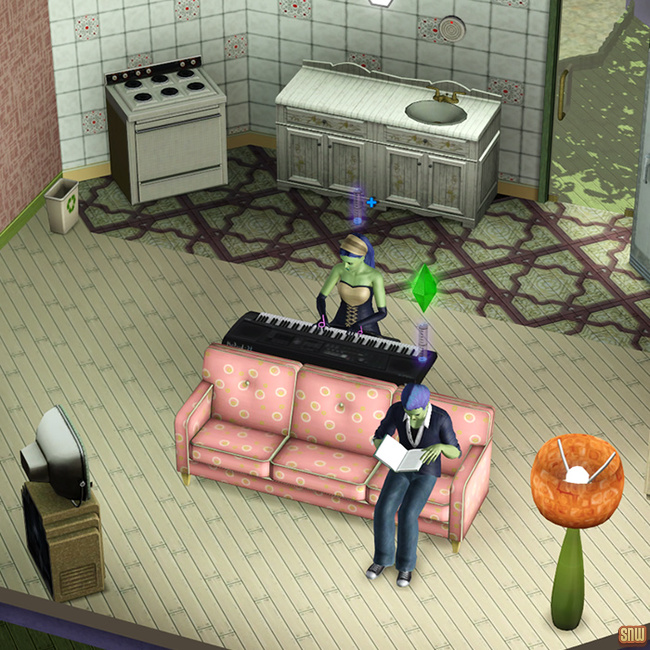 This is the living room/kitchen of the Luna Family.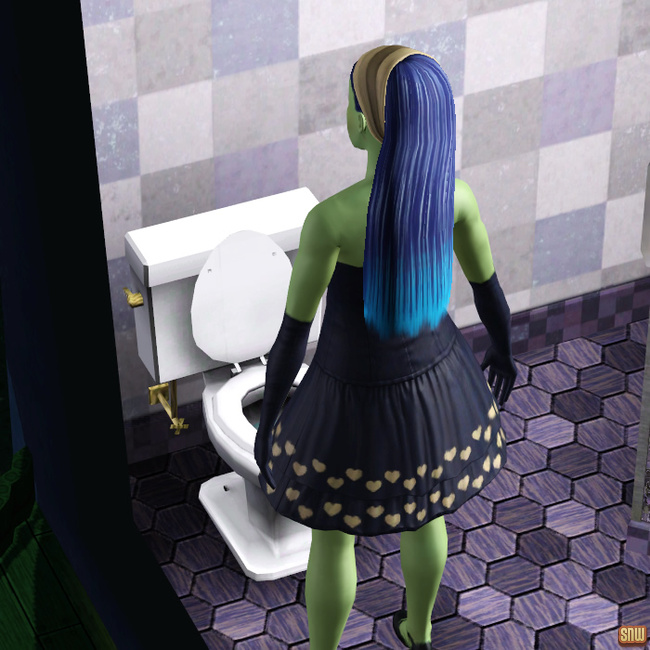 Oh dear...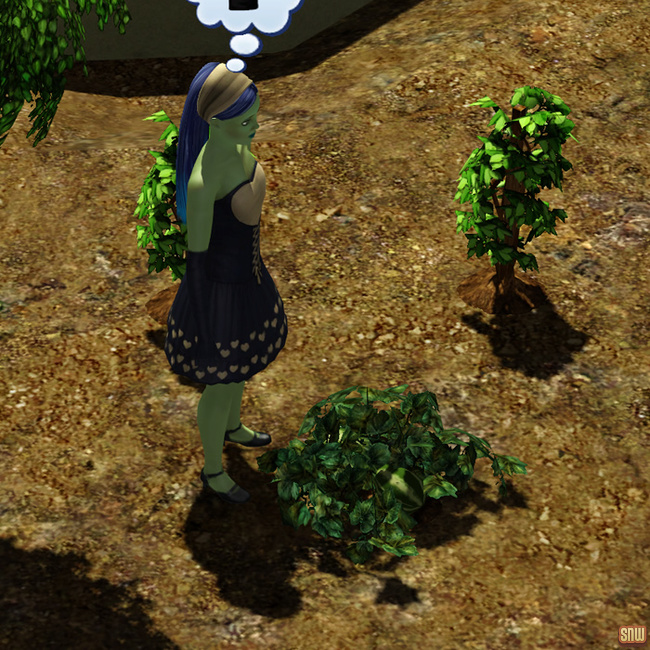 The Luna family is pretty poor. The man of the house, Lou, would like to stay home and take care of the (future?) family. And this won't work too well if he goes out to work. So Lou and wife Lola decided to both stay at home. Lou will start gardening. And Lola will hopefully soon be pregnant. But for now, Lola will help harvest fruits and vegetables around town to make sure they have something to start gardening.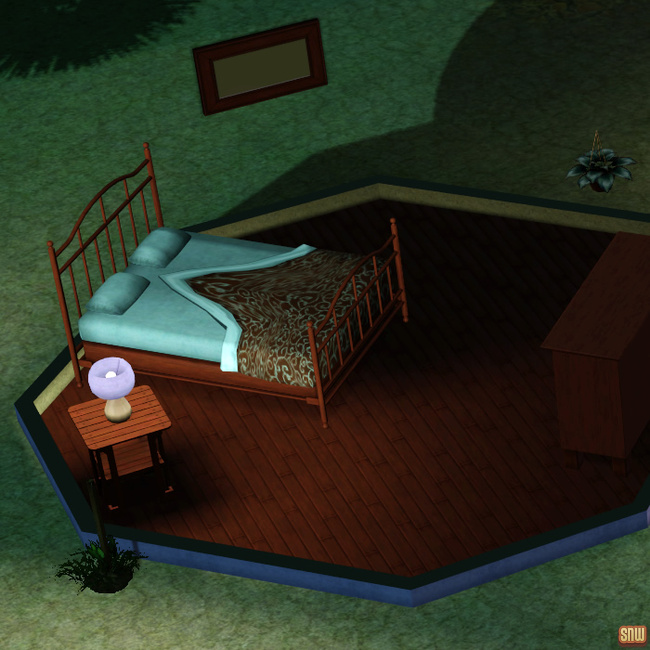 They made some changes to the bedroom. A new floor, new walls, painted the furniture in different colors, different bedding...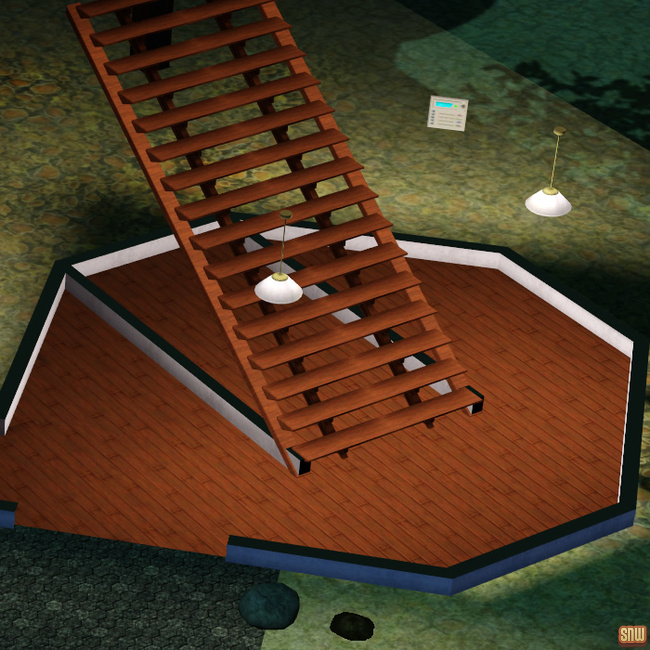 So Lou and Lola have been thinking. Their current house is pretty small, but with just §10.000 they won't be able to do a whole lot when it comes to real estate. They are planning to have a big family at some point. But where would their kids sleep? The only place right now is downstairs, in the hallway, next to the stairs!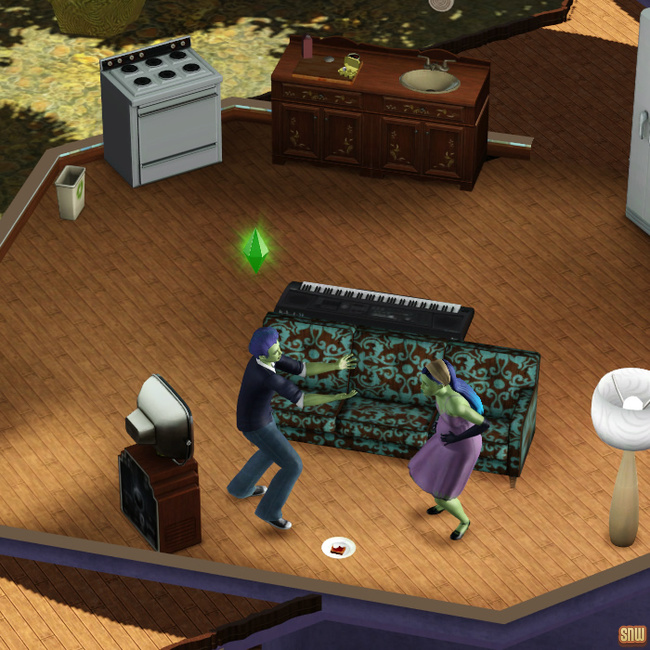 Oh no! Time has progressed a little since a couple of screenshots ago! Lola is definitely not under the weather, but actually pregnant! Lou is freaking out.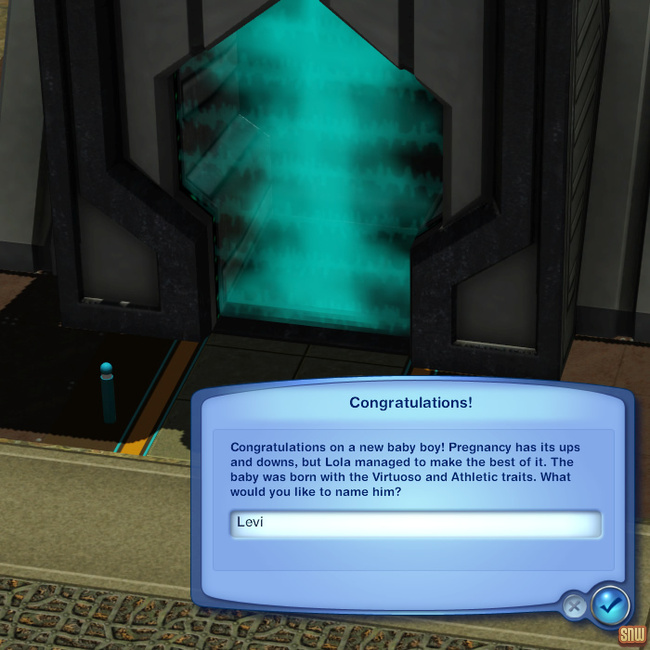 After having rushed to the hospital, a baby boy was born. And his name is Levi... Welcome to this strange planet, Levi! Hope you'll feel welcome here.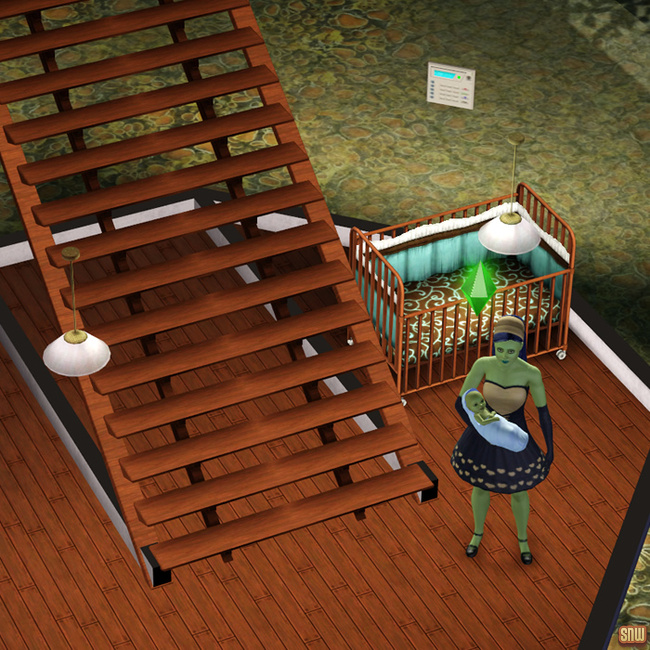 And so the baby boy ended up next to the stairs. It's not ideal, but at least it's his room most of the time.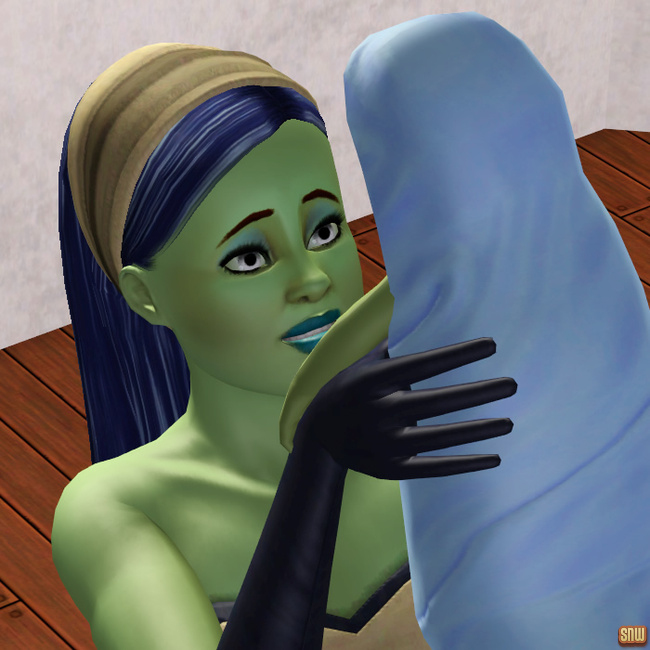 Lola is such a happy mom. Oh if only she knew what the almighty God (also known as "the player") has in store for her!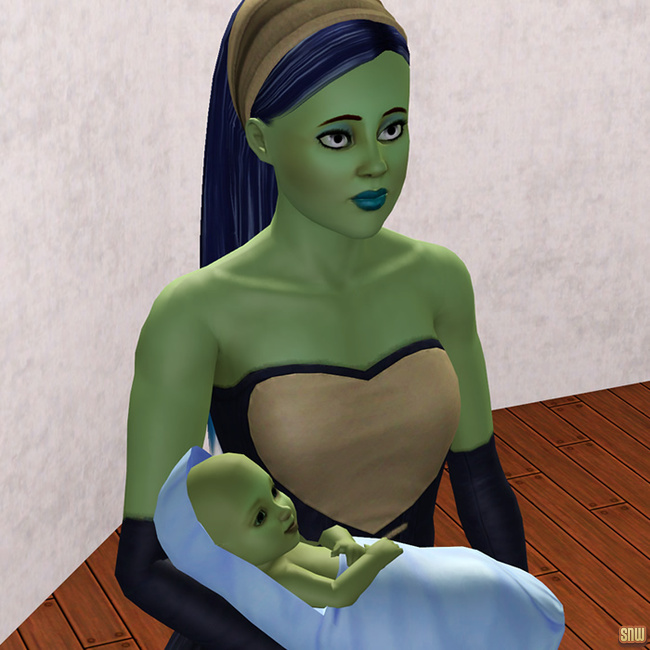 Just one more Lola en Levi picture. Aren't they the cutest aliens ever?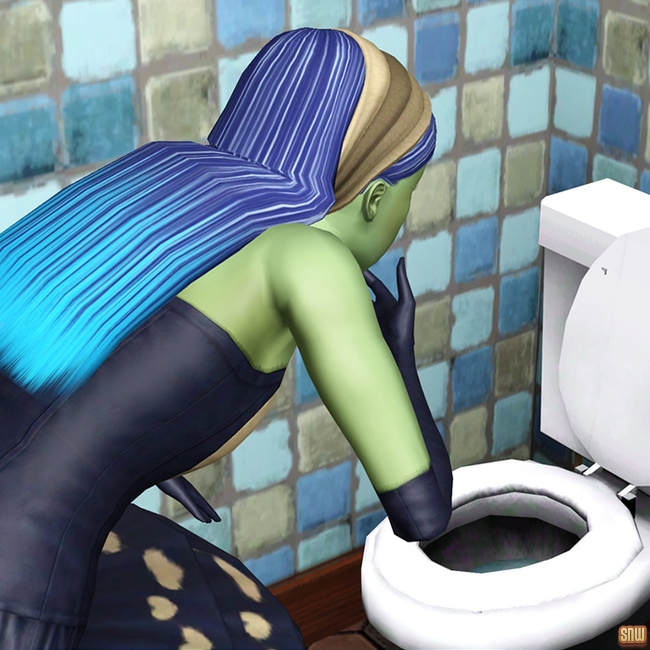 Oh dear, already, again?!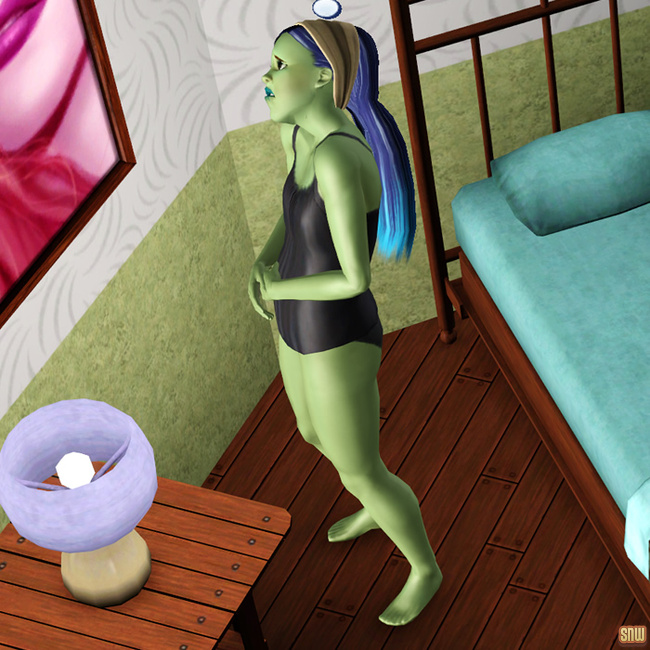 Or maybe this time it's just a bug?
Well, unless this bug is giving Lola a bigger belly, I would say she is pregnant, again! Quite the fertile family, I tell ya!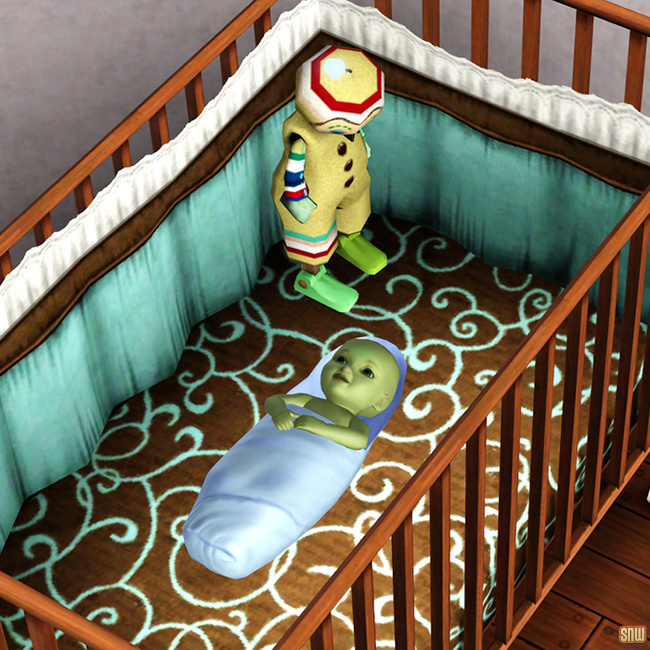 Aww just look at baby Levi. And that doll thingy, is called Puzzle. Apparently a present from some distant aunt of the Luna's.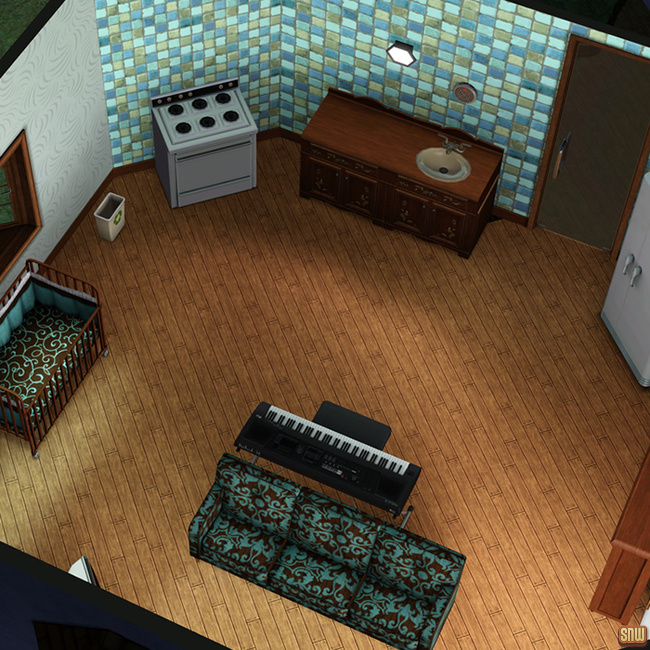 In between pregnancies the family managed to redecorate their living room and kitchen.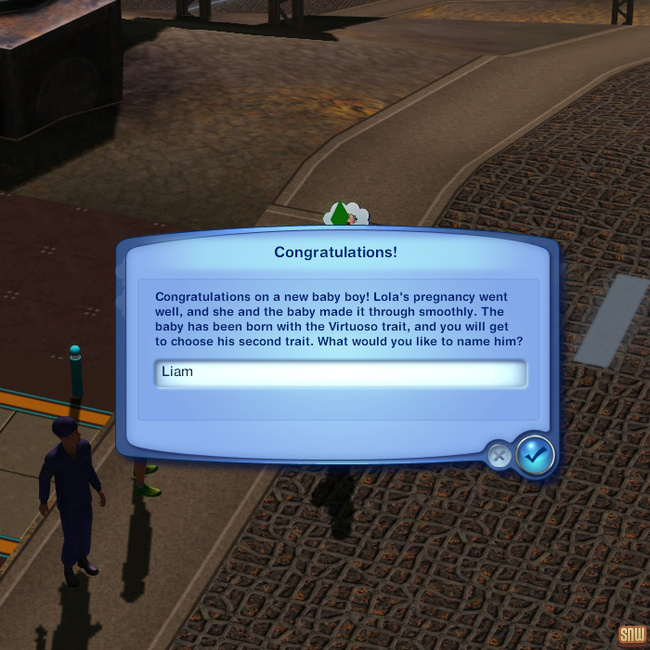 Wow, that was quick. A second baby boy was born, and Liam is his name!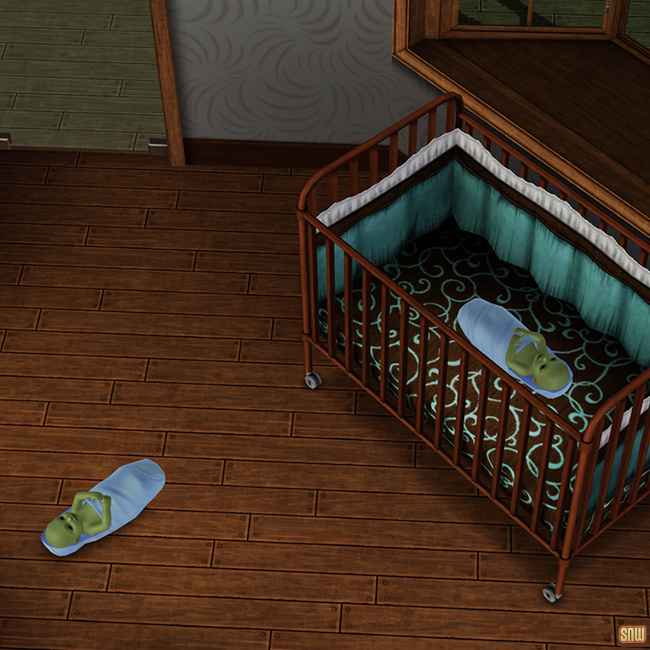 Hmm this doesn't look good at all. Are the Luna's proper parents? I wouldn't say it's healthy for a baby to be put on the floor. So damp and cold...
Tune in next time to see if the Luna's were able to buy a second crib or not!
---
I love your family, Lunar Lakes did miss Alien family's but thank god (or thank player) you found them.

I can't wait for the next update!

-->>
Klik hier voor Patricia's SNW Blog
/Nieuwe update 12-01-2012
-->
Klik hier voor het dagboek van de familie Engelman
/Nieuwe update 15-01-2012
---
---
I will definatly put them in my neighbourhood.

-->>
Klik hier voor Patricia's SNW Blog
/Nieuwe update 12-01-2012
-->
Klik hier voor het dagboek van de familie Engelman
/Nieuwe update 15-01-2012
---
---
---
---
Who is online




In total there is 1 user online :: 0 registered, 0 hidden and 1 guest (based on users active over the past 5 minutes)
Most users ever online was 97 on Jun 05, 2013 4:06pm

Users browsing this forum: No registered users and 1 guest